Rotofarm, a small design home farm
Growing your own food is a wish for many, but given the small areas that we have at our disposal, it often fails.
That is why the Rotofarm from startup Bace is an interesting option: it is a stylishly designed object that, thanks to hydroponics, is very suitable for all kinds of vegetables and herbs.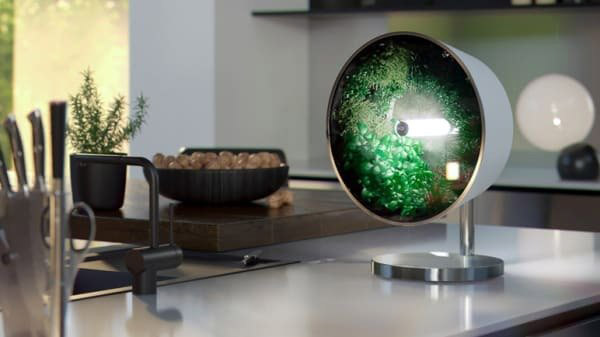 The round design actually rotates on its axis, while an LED lamp continuously illuminates the plants.
The plants receive food and water via the hydroponic system in the edge of the Rotofarm.
Because of its round shape you can put a lot into it, without taking up much space.
The device will soon be launched thru Rotofarm.